Mr. B's Baby Bumper™
Don't let your baby's standing or seated walker, push car or pusher toy bang up your walls, feet or furniture! Shield chair legs, painted walls, toes & more from impact by lining the edges of walkers with our bumper. Strong, sturdy & shock-absorbent but soft, lightweight & flexible is exactly what you get when you apply MR. B's BABY BUMPER™ on your honey's walker.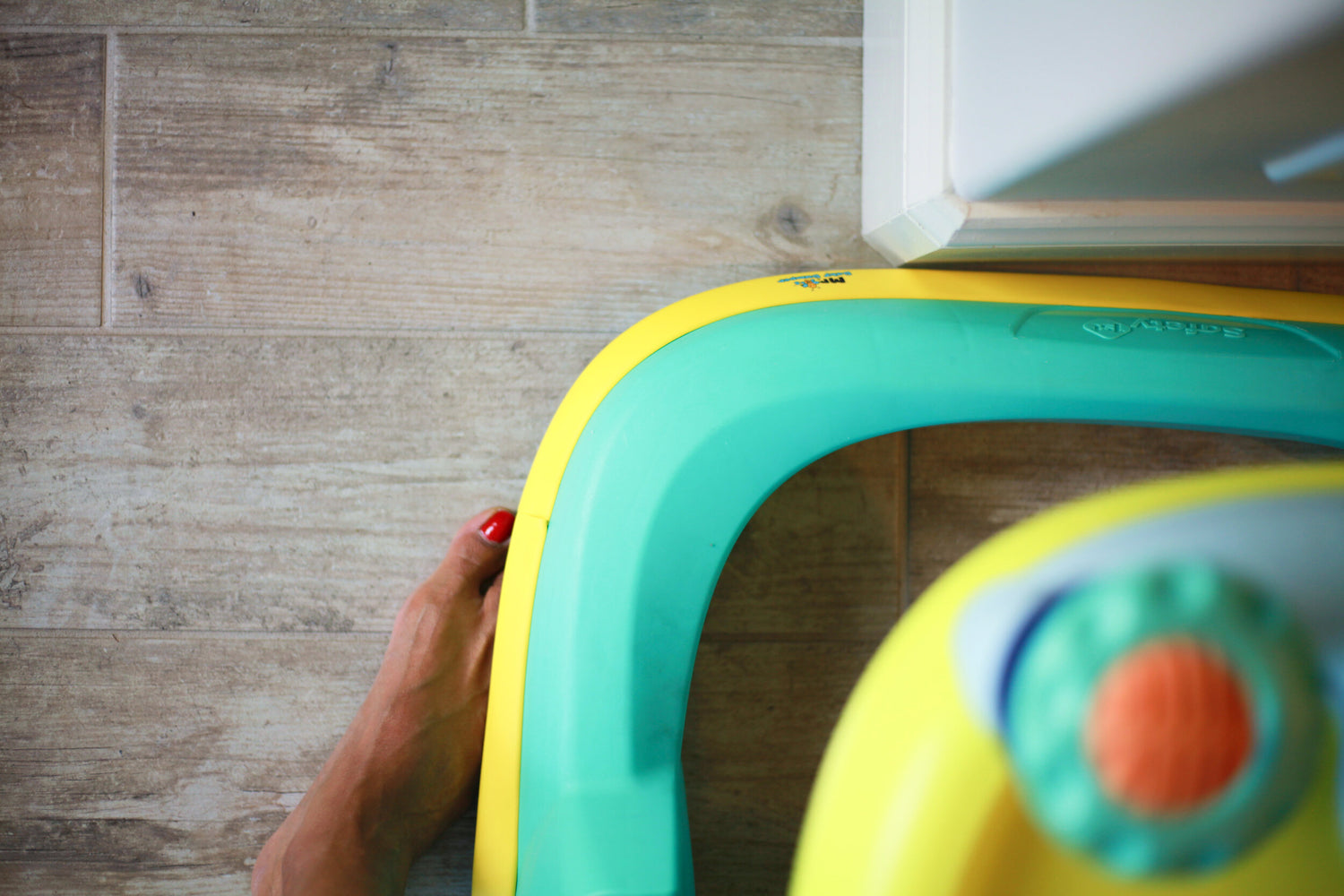 What do our customers say?
"I have to say this is one of the best things I have ever bought. My poor furniture was taking a beating from my great granddaughter and her walker. This was fairly simple to apply and so far has stayed secure to the walkereven with much use. Thanks so much for this product. "
Martha C. -Verified Buyer
Shop Now
BABY-PROOFING FEELS BETTER WITH MR B'S ON YOUR SIDE
Baby-proofing is hard - so we put some tips together to help navigate you through it. Don't worry there are no pool noodles needed. Download the guide below and take some of the guess work out of baby-proofing.
BABY-PROOFING TIPS ⬇️ FREE DOWNLOAD BELOW
IF YOUR BABY IS ON THE MOVE… IT'S TIME TO GO PRO!
#BABYPROOFLIKEAPRO

DOWNLOAD GUIDE
MR. B's BABY BUMPER™ was designed out of necessity, by parents like you, us Shakirah and Felipe. We made MR. B's BABY BUMPER™ to turn your baby's new means of getting around into a pillow on wheels. When your baby runs into your feet, we want you saying 'ahh - that felt nice' versus yelling 'AHHHH! What THE F***'!
Maybe you've sealed all of the cabinets but if you haven't wrapped your walker with MR. B's BABY BUMPER™ then you haven't #babyproofedlikeaPRO!